Come join us as the Puppet Ministry helps us celebrate Easter with pasta and a puppet show.
We'd love for you to join us as we celebrate Jesus' saving grace with puppets. Kids and the young at heart will love watching and singing along with the puppets. Come and enjoy a community meal of pasta too!
This Sunday, April 14
12:00 – 1:30PM in the Gym
The night before Jesus was crucified, He shared a meal with His disciples, telling them "this is my body and my blood, do this in remembrance of me".
On Maundy Thursday we will share in communion and remember the events leading to Jesus' death and resurrection. Join us in the Sanctuary on April 18 at 7:00PM as we celebrate the Last Supper.
"By His stripes we are healed."
Join us Friday as we find ourselves in the midst of Jesus' journey to the cross, enter into His suffering and remember His death which brings us new life.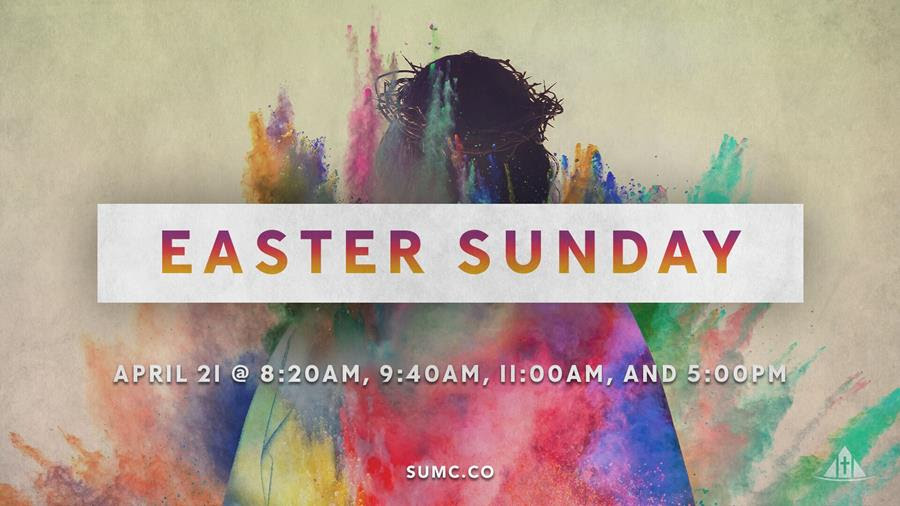 Do we look for Jesus in all the wrong places? It's not at the empty tomb, but through personal encounters we know He is alive. In other words, through personal daily encounters and in Christian community, Jesus has a way of showing up. Come alive with us on Easter Sunday and join us as we discuss Coming to Faith!
Thank you for registering to take part in this special meal. Because we are at full capacity, the registration is closed.

During this 6-week study, you will learn tools to help you be able to recognize God's voice above all the noise. Come enjoy fellowship and an experience unlike another bible study–Wednesdays, April 17-May 29, 6-8PM in Room 102/104.
As a valued servant in our Caring Hearts Ministries, YOU ARE INVITED to a "Garden Party," a special opportunity to celebrate with fellow "gardeners." Join other servants caring for others–dress casual, light refreshments, door prizes too! Be inspired, appreciated, and have fun! April 27, 2:00-3:30PM, in the Outreach Center.
Click the links below for more info!
Prayer & Fasting
Run for the Son and Easter Egg Hunt
Job Opening
Schweitzer Kids' Ministry is looking for a follower of Christ, who loves working with children to join our Sunday morning childcare team. You'd be responsible for caring for our youngest Christians in the infant and toddler nurseries. Workers will teach a lesson (read a Bible story and engage children in corresponding activities), see to children's health and safety, and may be asked to help with other children's ministry tasks. Hours are 8:00AM-12:00PM most Sundays (once a month 8:00AM-1:30PM). Starting pay is $8.60/hr. We're happy to ensure that you are able to attend a service on weeks that you're scheduled to work. Please contact Nina Verbanaz at nverbanaz@sumc.co if you're interested in applying.