Catch up on all the latest messages at sumc.co!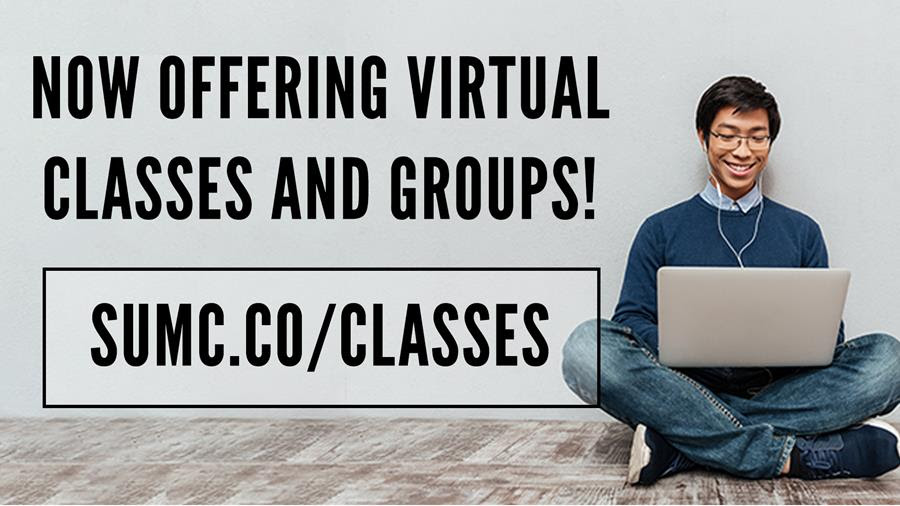 Click here for a list of classes that are open and meeting virtually. We will continue to add options, so check back frequently.
---
Blended & Blessed is a one-day live event and livestream event for stepfamily couples, single parents, dating couples with kids, and those who care about blended families. With some of today's most trusted and respected experts, you will be challenged, inspired, and encouraged. When you register, you will receive a promo code that allows you free access at home to the April 25, 9 a.m. to 2 p.m., Blended & Blessed Livestream. Since there is little chance people with children will be able to sit through the whole broadcast on that Saturday, the Blended & Blessed folks are giving all of us access to replay the event through Sunday, May 3. For more information and to register, click here.
---
52 Stories
All of us have unique interactions with God, stories of God showing up in our lives. In these 52 Stories, people connected to Schweitzer share how God is present and transforming in their lives. In watching, may you be inspired in Hope, encouraged in Faith, and active in sharing your story of God's presence in your life.
GAIL RANDOLPH
"I tell them that God created them uniquely. Individually. And then I tell them how much Jesus loves them."
---
DEVOTIONS FROM SCHWEITZER STAFF
TIM SMITH
PASTOR JIM MASON
---
YOUTH MINISTRY
Our students at Schweitzer have been trying to stay engaged with leaders throughout this quarantine. While we are not able to meet like we love to up in the Youth Room on Sundays and Wednesdays, our students have been able to stay engaged in other ways. One of those ways is through Virtual Small Groups meetings and hang outs. Students and leaders get together to pray together, do Bible studies, and catch up. We are also using this time to utilize social media to promote devotional time and scripture reading. We are doing our best to continue our support of our students and families in this new time of ministry.
---