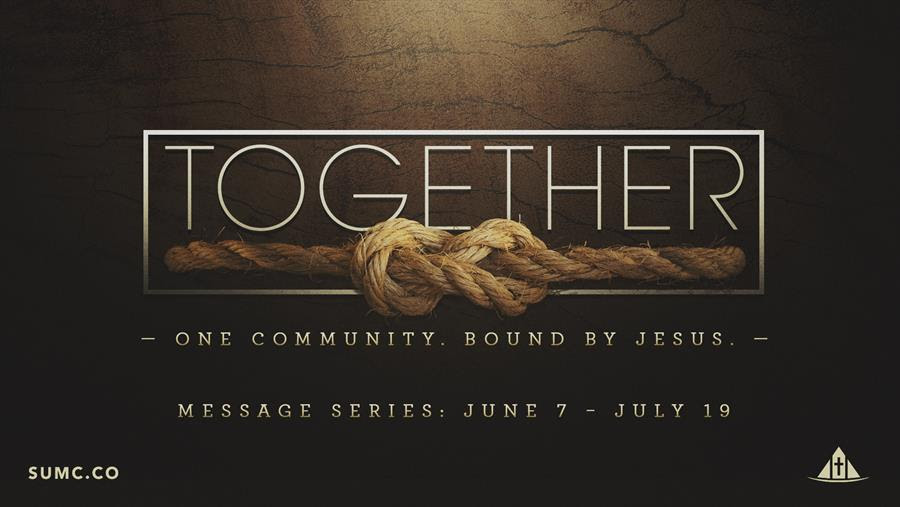 We are called to live together, as one community, bound by Jesus. We'll spend 7 weeks this summer exploring what this Jesus-centered community looks like and what our individual role is in building the kind of church that Jesus desires for us. This will be a practical series about the local church and how to live in fellowship together.
Click here for DEVOTIONS from SCHWEITZER STAFF
---
52 Stories
All of us have unique interactions with God, stories of God showing up in our lives. In these 52 Stories, people connected to Schweitzer share how God is present and transforming in their lives. In watching, may you be inspired in Hope, encouraged in Faith, and active in sharing your story of God's presence in your life.
GEN NELSON
"God's in that moment and He has led me to that moment…I can look at them and say 'I'm here. You're not gonna ride through this alone. You're not going to walk this journey alone and I'm not walking it alone either.'"
---
Congratulations!
Congratulations to Judy Vinson! She recently moved out of Coach House into her own apartment. During her time at Coach House, she was able to save enough money to move out and purchase a car. She was faced with many huge obstacles, but she conquered them like King David. We are so proud of her strength. She is a Jobs for Life and Faith and Finance graduate. She will be graduating from the Life Change Plan this coming August.
---
The food pantry is still up and running!
We have made some changes in how it operates to keep our guests and volunteers safe. Currently, all guests pull up and have the food delivered to their car instead of coming inside. But right now, we are in need of many more volunteers. Most of those who were serving in the pantry are unable to come back due to their age and health. If you are interested in helping out we are open Tuesday and Wednesday from 9:00-2:00. This would be a great opportunity for high school or college-age students to come and help serve. For more information, contact Krista Rosenbaum, [email protected].
---

Vacation Bible School has a brand new look!
Instead of gathering in one place, we have the opportunity to host lots of VBS sessions—in your front yard!
VBS Block Parties will fuel wonder, discovery and passion both in kids and leaders! We can't wait to see our faith shared far and wide in new and exciting ways.
When Is It?
That's what we're so excited about! When you register to host a VBS Block Party, you choose the date and time!
So Here's the Plan:
If you've got a house with a yard, you can be a host! You'll receive a VBS Block Party Kit that will help you throw a rockin' VBS party! Each kit contains all that you need to:
Share a daily message with a Bible Story
Explore STEM with daily projects
Run fast-paced movement games
And more!
Each piece is designed to share a message about how our lives can change when we focus on God. We can't wait to see how God uses you to make an impact in kids lives!
If  you have questions, send an email to Nina Verbanaz at [email protected].